Look at me. Just look. Aren't I beautiful?
What is your pets name?
Effy. I toyed with Flo, Iris, Betty....basically any 'old lady' name was in the mix.
Effy was the winner!
Does your pet have any nicknames?
Plenty! Eff-Bob, Eff-Bob Shitpants, Eff-Bob-A-Rooney, Little Roodey.
Eff-Bob is my firm fave and the one she gets called the most!
Who doesn't love a box?
What kind of pet is she and what breed?
Effy is a kitty-cat, and she's a domestic long hair tabby cat.
I'm biased of course but I think she's beautiful.
How old is your pet and how long have you had your pet friend?
She's just over a year, and she's been part of our household since she was 8 weeks old.
Where did you get your pet?
From a woman down the road.
Best £20 I've ever spent.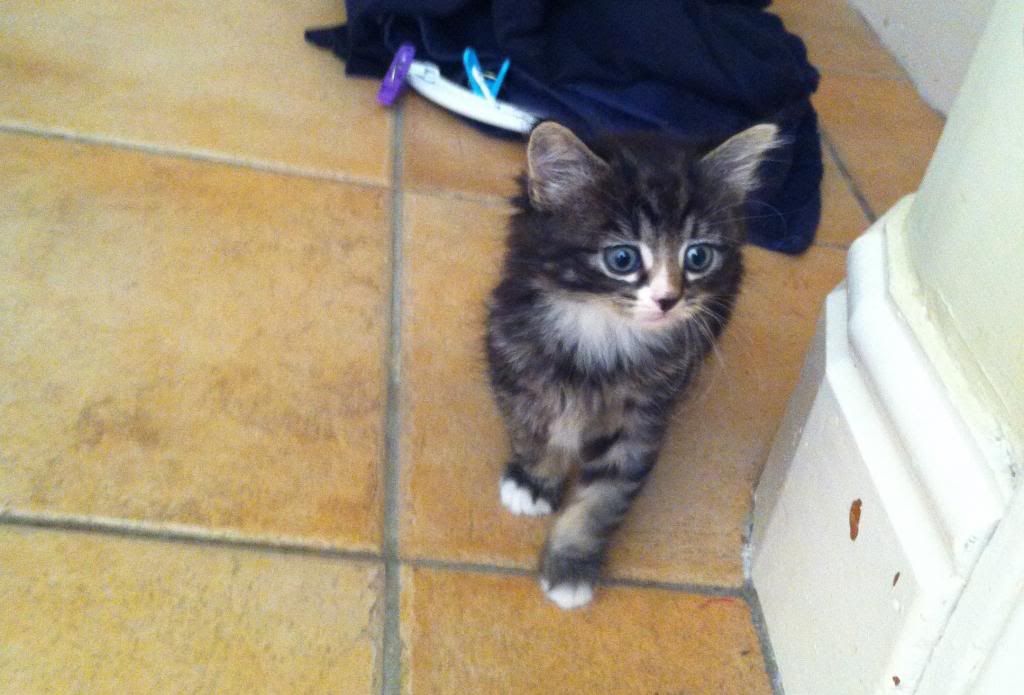 The day she came home.
What are some quirky things about your pets personality?
She's a vocal little thing, I've never know a noisier cat. She constantly talks to me, chirps, and she also does a strange little bark thing when watching birds in the garden. She loves to be the centre of attention, and whichever room people are in, she'll make sure she sits herself in the middle of it and looks pretty. Oh and I've taught her how to sit on command. Like a Dog! She's a clever girl.
I let her outside but she doesn't seem interested in going any further and will sit on top of the fence, but never actually leave the garden. Which is comforting for me!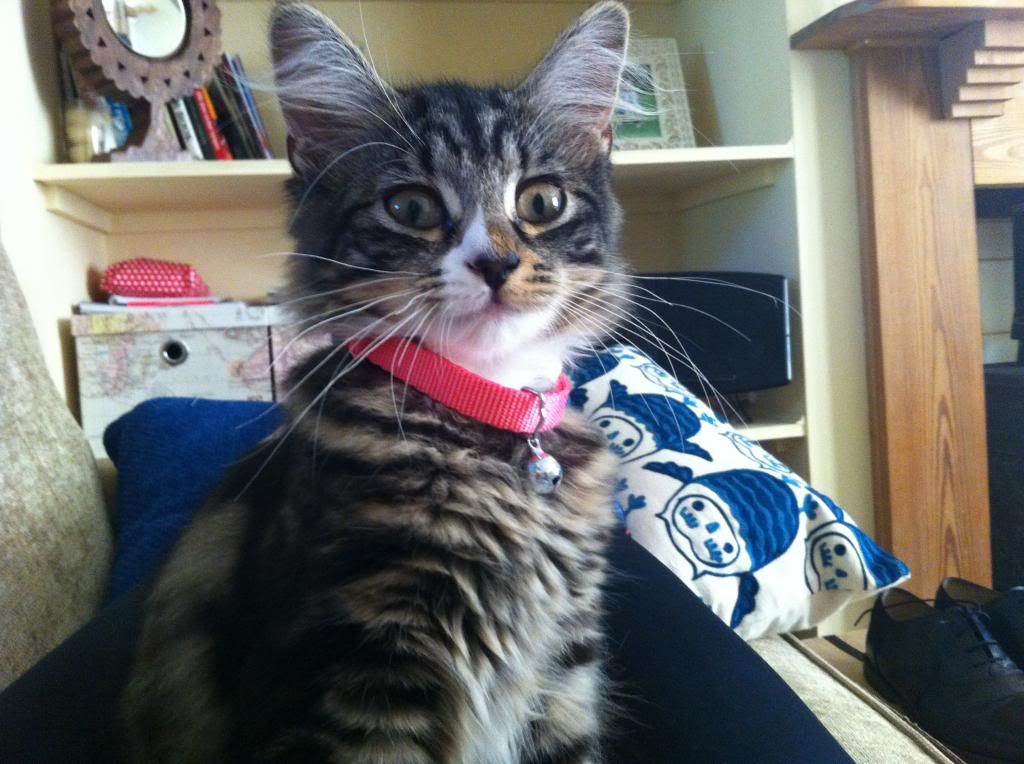 Looking pretty fly in her collar.
What does your relationship with your pet mean to you?
I'm fully aware of what a crazy cat lady I am, so I have no problems saying that Effy means the absolute world to me. I love her so much and feel the need to protect her, she's spoilt rotten. She's such a comfort if I'm feeling blue, and is great entertainment when she's bombing round the house at warp speed, crashing into things and skidding on the wooden floor. I LOVE HER.
What are some of your favourite past times with your pet and what are your favourite memories?
We like to practise tricks (mainly just 'sit'), play with a little fishing rod, watch birds in the garden, spoon (no really) and have tummy rubs.
Favourite memory...probably being happy-slapped by her when I refused to get up one morning. She's a demanding lady and knows when its breakfast time!!